Our History
Jensen's Excavating was started in 1975 as Richard Jensen Hauling and Excavating in South Haven, MI. In the early days of the company Rick Jensen, along with his wife Sandy, and Don and Rob Mielke worked to grow the company in the South Haven area. The primary focus of the company during those years was on residential construction.
In 1985 the firm was incorporated as Jensen's Excavating. Throughout the late 1980's and into the early 1990's the company grew with more employees and began to engage in commercial and industrial work. In 1997 the company started recycling concrete and asphalt for use as road base and driveway material.
Jensen's Excavating has continued to grow over the years along with the South Haven area. Our focus today is on the local community, just as it was in the beginning, to provide the highest quality of service to exceed the expectations of our customers.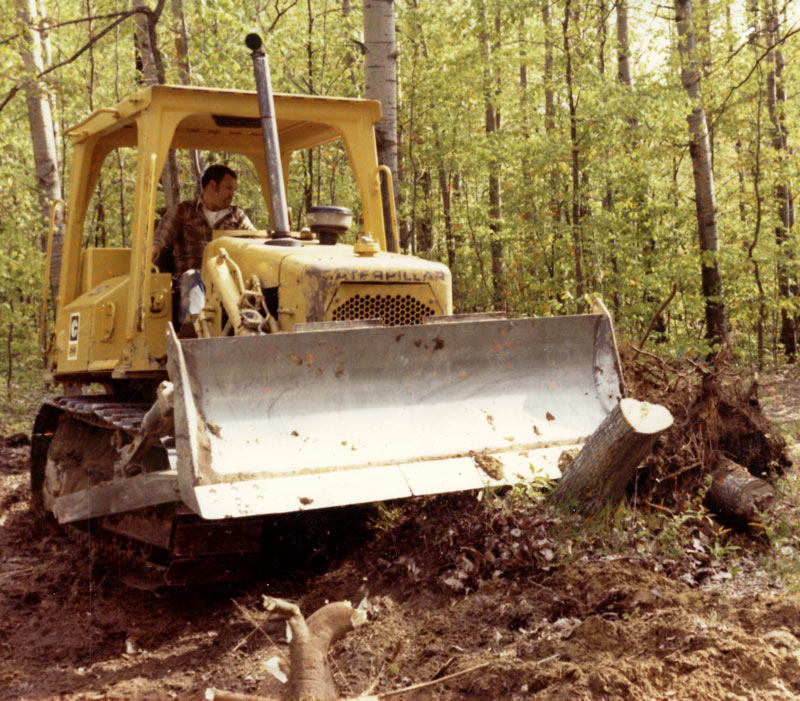 Management
Rick Jensen,

President/Treasurer
Rick has worked in the construction industry since 1970 and founded Jensen's Excavating in 1975. He continues to be actively involved in the business operations.
Todd Jensen,

Vice President
Todd joined the company in 1996 and presently manages the excavating operations and product sales. He earned a B.S. degree in business administration and a project management MBA.
Bruce Griffin,

Project Manager
Bruce joined Jensen's Excavating in 2004 to assist with the estimating and project management duties. He brings a wealth of experience with his background in engineering and construction management. Bruce earned a B.S. degree in civil engineering.
Jenny Busscher,

Administration
Jenny has been involved with the administrative functions of the company since 2000 and is responsible for payables, receivables, payroll, and benefits administration. She earned a B.B.A. degree in business administration.
Our Mission
The mission of Jensen's Excavating is to provide a high level of service and quality of work that far exceeds the expectations of our customers. This high level of service and quality will define our work from that of our competition.